Using Webmail to change your password is the easiest method for an email account user without cPanel access that is still able to log into the email account.
This step applies to those who have changed your default Webmail page.

From Horde, select cPanel Webmail Home at the top.
From Roundcube, select Webmail Home on the left.

Afterwards, or if you're on the default Webmail page, click your email account in the upper-right corner, then Password & Security.
Type a new password and click Save.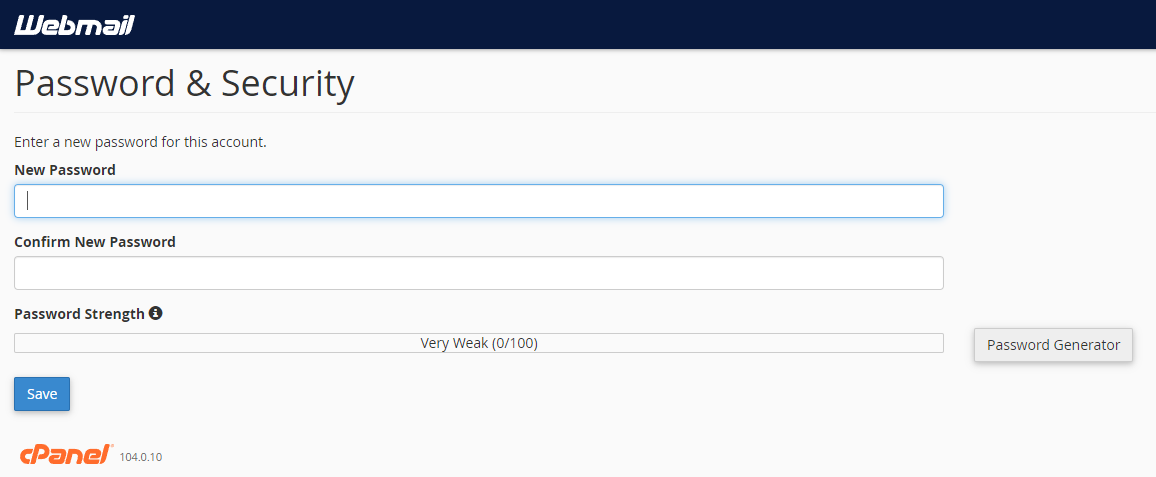 If you're looking to improve your email authentication, consider configuring the following: